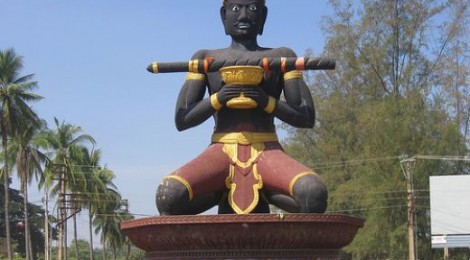 ReSciO will arrange a two days seminar for people with spinal cord injury and their families, in collaboration with CDPO and MOSVY.It will take place at the Rehabiltiation center for people with spinal cord injuries in Battambang, Cambodia the 25-26th of Mars 2013.
Preliminary programme (minor changes may occur) :
March 25th 2013
Session 1, 09.00-11.30 (in English)
Opening ceremony, by representative from MOSVY
Establishing an interest organisation for persons with spinal cord injury, by executive director Ngin Saorath
Peer support experiences in Battambang, by Cheat Sokha
Experiences from a user organisation in Norway, Financial director Arne Olav Hope from Norwegian Spinal Cord injury Association.
Presentation of studies in cooperation with ReSciO, by Thomas Glott and Rune Nilsen                                                           – Pressure ulcers                                                                                                                                                                                                       – Quality of life – follow up study
Orthotics in spinal cord injuries, by Odom Teap and Rune Nilsen, Prosthetics and Orthotics specialists.
11.30-12.30 Lunch
Session 2, 12.30-15.00 (in Khmer)
12.30-13.00 Introduction by Cheat Sokha and Ngin Saorath
13.00-14.00 Group discussion
14:00-15.00 Presentation of group discussions
March 26th 2013
09.00-11.30 General assembly spinal cord injury organisation
11.30-12.30 Lunch