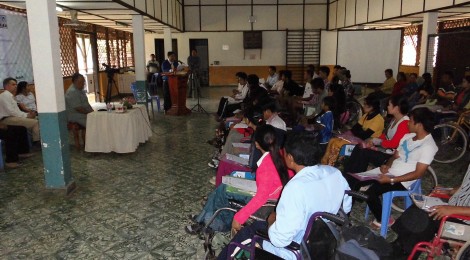 A brief summary of the contents of the program:
– The first general assembly was held during those days. One director and seven board member were elected, including two reserves, two women and five men. General assembly was organized by CDPO.
– The man who presides over the workshop was H.E Ros Roeun, under secretary of state of MOSVY.
– Presentations about pressure sores, pressure distribution and orthopaedic appliances in spinal cord injuries.
-Presentation about the life experience before and after a spinal cord injury in Norway, by Arne Olav Hope, representing Norwegian Spinal Cord Injury Association.
– Group work and discussions among the participants, included different topics to reflect and to identify the problem and need of persons living with SCI in Cambodia.
– The second day ended with a game of basket ball with two teams formed by the seminar participant.
– This were the second seminar in Battambang, and ReSciO is planning to have one seminar annually.
– This year approximately 40 persons with spinal cord injury participated.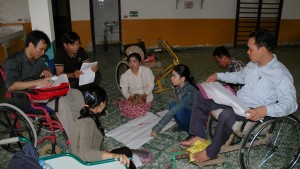 Group work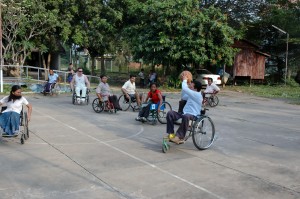 Playing basketball