Rune Nilsen – Project coordinator
Rune Nilsen is working as a certified Prosthetist and Orthotist since 1991.
1995 Prosthetist and Orthotist at Somali Red Cresent Rehabilitation Center, Mogadishu, Somalia
1996-98 Lecturer at Cambodian School of Prosthetics and Orthotics, CSPO, Phnom Penh, Cambodia
1999-2001 Regional Prosthetist ICRC-SFD, Addis Ababa, Ethiopia
2001 Clinic Manager and Prosthetist and Orthotist Sophies Minde Oslo Norway, coordinator of FK exchange program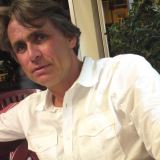 Thomas Glott – Board chairman
MD at Sunnaas sykehus HF
Specialist in physical and rehabilitation medicine
More than 25 years clinical and research experience with spinal cord injuries (SCI)
Coordinatior of Sunnaas Hospital FK exchange program in Cambodia 2015-2018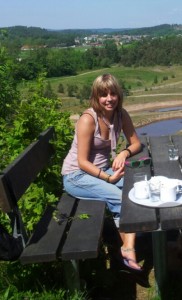 Pia Nolstedt – board member
Pia Nolstedt holds a BSc in Prosthetics and Orthotics (2005) from Jönköping University and a MSc in Global Health (2012) from Karolinska Institutet, Sweden.
She is currently working as a certified orthotist prosthetist at Sophies Minde Ortopedi in Oslo, mainly in the area of orthotic management of children.
She collected the data for her master thesis; "Losing and regaining dignity – Voices from spinal cord injured people in Cambodia" during a field study in Battambang in 2012. She have been a board member of ReSciO since it was founded in 2009.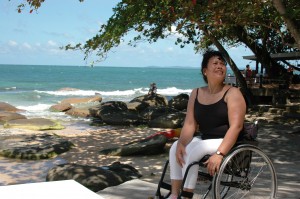 Sathia Kim Nilsen – board member
Educated Khmer balett dancer
Receptionist Cambodia Trust 1999-2011
Paraplegic T12 after traffic accident 1997
Performing artist contemporary wheelchair dance since 2003
Tone Øygard- board member
Tone is a Prosthetist Orthotist working at Sophies Minde
Education from Oslo Met in 2004.
Tone has wast experience form rehabilitation work in Africa mainly Malawi where she worked full time
for 2,5 years.
Line Helen Linstad
Political scientist working in Norwegian e-healt research in Tromsø.
Has been closey linked with education of prosthetists since 2002 through Sophies Minde and ISPO developing e- learning projects for Prosthetist education.
Line is a congenital amputtee using a prosthesis.
Administration staff:
Anne Lill Haavi Pettersson
Master in business administration, MBA,
Has worked since 2009 administrating development project within rehabilitation for Sophies Minde, Rescio and Sunnaas Hospital.